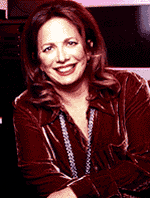 Birthdate


Country of origin
United States

Web site
www.laurakarpman.com

Biography
Four-time Emmy winning composer LAURA KARPMAN is equally fluent in jazz, classical and world music. One of few women scoring film and television, Laura Karpman brings her remarkable breadth of experience and a unique voice to film scoring. Laura was a prodigy who began composing from the age of seven. She grew up composing and performing classical music, studying with legendary teacher Nadia Boulanger. Karpman went on to receive her doctorate at Juilliard under renowned composer Milton Babbitt.

After a decade of remarkable success in New York as a composer of concert music, Karpman was invited to the Sundance Film Scoring Workshop. There, working with the likes of David Newman, Dave Grusin, and David Raskin, Laura discovered the revolution occurring in the world of music based on computer technology. Moving to LA in 1989, she quickly established herself as a film & television composer.

Karpman's feature work includes Miramax's The Breakup starring Bridget Fonda and Keifer Sutherland, directed by "Prime Suspect" producer Paul Marcus. She also recently scored Arrow Entertainment's Restless, the first US co-production with the People's Republic of China. She scored the most recent feature by world-renowned director Charles Burnett, The Annihilation of Fish. This film, starring Lynn Redgrave and James Earl Jones, is scheduled for theatrical release in Autumn 2001.

Karpman is currently starting the fifth season of The Living Edens, an extraordinary documentary series that marshals the talents of top documentary filmmakers about the world's last unspoiled environments. The multi-award winning series has earned Karpman four Emmys, and six nominations, in the category of Best Individual Achievement in Music. She has also received acclaim for other television work such as actress Kathy Bates' directorial debut Dash & Lilly; Sally Field's mini-series A Woman of Independent Means; and the groundbreaking Doing Time on Maple Drive featuring Jim Carrey.

Karpman has a distinguished career as a composer of concert music, and her works have been performed at Carnegie Hall, Lincoln Center, and Tanglewood Music Festival. Recent concert commissions include Rounds for Viola and Piano by Evan Wilson, principal violist of the LA Philharmonic, Plum Sugar for the new West Hollywood Orchestra, and a song cycle by Boulder's Sound Circle. She has had commissions by the Concordia, the American Composers Orchestra, the New York Youth Symphony and her works have also been performed by the Lydian String Quartet, the Women's Philharmonic, and the Richmond Symphony.

A frequent composer for the theater, Karpman recently completed her first opera, Escape, commissioned for the LA Opera. During her ongoing association with the Georgia Shakespeare Festival, she has composed underscore for Twelfth Night, Moliere's The Miser, and songs and underscore for The Tempest. Her most recent commission for Los Angeles' classical theatre company, A Noise Within is a play with music based on the works of Edgar Allan Poe. She also received critical acclaim for numerous ANW productions, including the underscore of Moliere's Misanthrope, songs and underscore for The Taming of the Shrew, Much Ado About Nothing, As You Like It, and a musical version of A Christmas Carol.

Karpman's numerous awards include a Charles Ives Fellowship from the American Academy of Arts and Letters, two ASCAP Foundation grants, multiple Meet the Composer grants, as well as residencies at Tanglewood, the McDowell Colony and the Sundance Institute.